About Us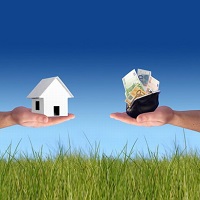 Caring for all your high valued investments, and thus bringing forth the most profitable deals, Aggarwal Realestate has become a prominent Real Estate Enterprise in New Delhi (India). We are engaged in offering excellent services for Buying Properties, Selling Properties and Renting / Leasing Properties. Apart from this, we also provide Paying Guest Services to the clients.

We are also renowned as a reliable Vastu Consultant, Property Legal Advisor and Property Loan Consultant in the market. We have always worked with an aim to maximize profit of the clients and to ease out the work process of property related deals.

Since the establishment of the company in the year 2007, we have always been admired for integrity and transparency in our approach towards customers. It is the business acumen and perseverance of Mr. H C Aggarwal, the Owner of the company, that has led us through many ups and downs throughout the journey, and today we stand firmly and successful in the domain. Our team of professional comprises of financial analysts, market experts, property agents and associates, architects, etc.

Each and every employee at the company is dedicated to understand requirements of the clients so as to fulfill these in the simplest and quickest possible manner. Our team keeps a track of minor as well as major ups and downs in the market, and accordingly guide the clients the right place and time to invest in property. We have specialized in synchronizing all the operations in a hassle-free manner.